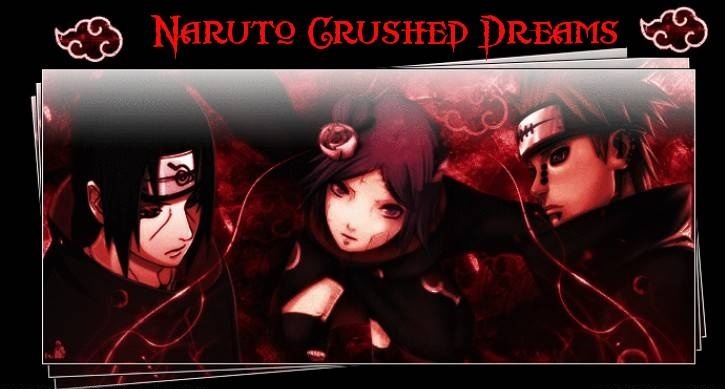 Naruto Crushed Dreams
Our heroes have fallen and so have the villians. We are the new era and as the new era will must bring peace to this world, but as for some all you want to do is see the world suffer. You will either follow in the path of darkness or the path of light.




Join a Group

Which group would you like to join ?